They Came to Baghdad
By Agatha Christie,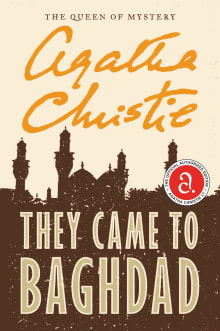 Recommended by Autumn Cornwell
From Autumn's list on the best fish out of water travel books to inspire your own adventures.
I read and reread this suspense novel as a teen, wanting to live vicariously through Victoria Jones — a bored twenty-something working as a temp in 1950's London, yearning for adventure. After being fired for the umpteenth time, Victoria impulsively takes a job as a travel companion for an invalid heading to Baghdad, where political intrigue bubbles beneath the surface of the city. When a spy unexpectedly dies in her bedroom, Victoria finds herself on the run, and must hide out in an archaeological dig in the middle of the desert. Plot twists and unlikely romance culminate in a rather clever ending. Agatha Christie's own experiences on digs in the Middle East lend this book the distinct flavor of that time period. If only the role of "travel companion" still existed today — sign me up!
---