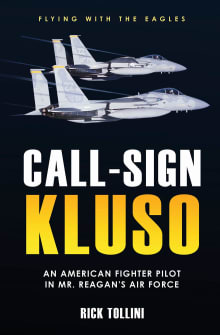 Call-Sign Kluso: An American Fighter Pilot in Mr. Reagan's Air Force
By Rick Tollini
Why this book?
Plenty of memoirs have been written by combat pilots, but Call Sign Kluso is truly one-of-a-kind. It weaves a captivating personal narrative within the context of America's resurgence from the post-Vietnam era, while demonstrating the US Air Force's transformation into the high-tech, cutting-edge organization that defeated Saddam Hussein during Operation Desert Storm. 

From the list:
The best books on military aviation
When you buy a book we may earn a small commission.