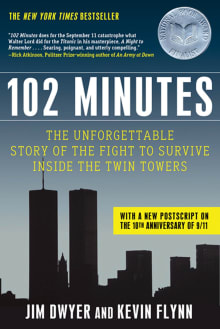 102 Minutes: The Unforgettable Story of the Fight to Survive Inside the Twin Towers
By Kevin Flynn, Jim Dwyer
Why this book?
102 Minutes chronicles the critical moments of the 9/11 attack on New York's World Trade Center, introducing us to characters whose survival, as often as not, turn on simple luck-of-location and early decisions made by them. Authors Dwyer and Flynn know that it's necessary to occasionally "press the pause button" between chapters of stomach-tightening tension. They understand that the reader simply cannot sustain this story's relentless pace without some relief. (It's a technique that I borrowed for Killer Show, interspersing "lesson chapters" about the economics of rock tours, the science of pyrotechnics, and developments in burn medicine with the…
From the list:
The best books on disaster & survival that will have your heart pounding
When you buy a book we may earn a small commission.