Where the Girls Are
By Susan J. Douglas,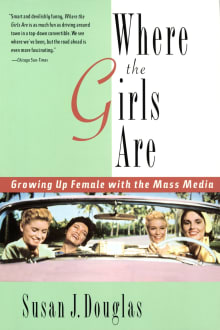 Recommended by Susan Bordo
From Susan's list on popular culture.
Where the Girls Are is about a particular generation of women growing up in post War America, and the impact popular media had on their lives, both for good and for bad. It weaves wonderfully smart, often funny, always engagingly written discussions of pop music, movies, and television shows with Douglas's own experiences at the time. It's unabashedly feminist—but it isn't a speech or a political manifesto. It's an exploration of the push-pull of growing up female at a transitional time, a time in which attitudes toward women were changing, unevenly, and how pop culture reflected the tensions of the times. This book is history, memoir, sociology, media studies, all at once – immensely informative and very entertaining.

---