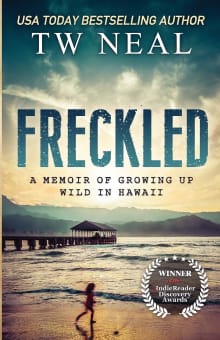 Recommended by Brian Rush McDonald
From Brian's list on people who left life-defining ideologies.
T.W. Neal grows up with parents who opt to live on a sparsely populated Hawaiian island, not wearing clothes, surfing, smoking Marijuana, and eating magic mushrooms. The family lives in a van or in housing with few modern amenities and the author attends school on the island only sporadically. Due to her mother's mental illness and her father's alcohol abuse, she at times, has to run the household. With difficulty she connects with relatives and a few teachers and begins to reach for a lifeline to break free from the life her parents chose. She wants to go to college and eventually is able to leave the island and pursue a mainstream life. It is astounding that a person growing up in such circumstances would have the desire and determination to forge a different life.
---