The Jesus Dynasty
By James D. Tabor,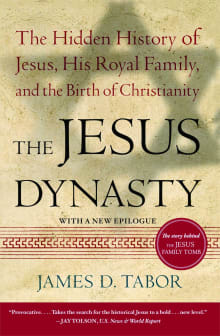 Recommended by Barrie Wilson
From Barrie's list on early Christianity.
A well-written, well researched book by a prominent American archeologist and New Testament scholar that examines what we can now reliably know about the Jesus of history. Tabor carefully sifts through the conflicting evidence in the gospels, written 40-70 years after the death of Jesus, and illuminates his discussion with contemporary archeological finds. A paradigm changer in our search for the historical Jesus, not the Christ of faith.

---