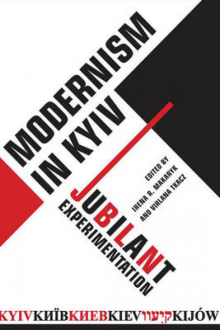 Modernism in Kyiv: Jubilant Experimentation
By Irena Makaryk, Virlana Tkacz,
Why this book?
This excellent collection of articles by the top connoisseurs of East European art and culture discusses how Ukrainians and Jews created new trends in art and literature in the midst of the revolutionary turmoil Kyiv, then short-lived capital of the Ukrainian People's Republic and later of the Ukrainian Soviet Socialist Republic. This book proves that avant-garde images and trends emerge from the revolutionary utopianism and the desire to create a universalistic language understandable beyond the ethnic divide and languages.

From the list:
The best books at the intersection of European art, culture, and history