The Inquisitor's Tale: Or, the Three Magical Children and Their Holy Dog
By Adam Gidwitz, Hatem Aly (illustrator),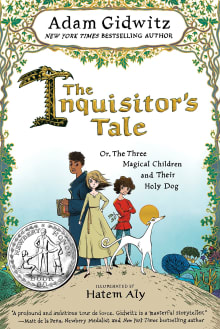 Why this book?
A warm inn, and a stranger's tale gather together a group of travelers as they become fascinated by the story of three gifted children that is sweeping the land. I loved the way this book brought the story of the people in the inn and the marvelous children together step by step. Peppered with real historical figures and legends this book is a must-read for the middle-grade medieval enthusiast. 
---