New Babylonians
By Orit Bashkin,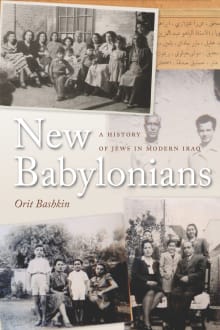 Recommended by Lior B. Sternfeld
From Lior's list on Jewish histories of the Middle East.
Iraq was home to about 150,000 Jews until 1948-1951. Baghdad was a very much Jewish city. Iraqi Jews were very assimilated, but there was very little known about the political and social history of Iraqi Jews beyond the Zionist story. While many of the Iraqi Jews did indeed view Zionism as a viable solution for them, overlooking Jewish involvement in Iraqi national and communist organizations misses several of the most fascinating transformations of any Jewish community in the world. In this book, Bashkin analyzed the social, cultural, and national participation of Iraqi Jews from within the perspective of Iraqi society. Interestingly, many of the patterns continued even after their migration to Israel.

---