The Possessive Investment in Whiteness
By George Lipsitz,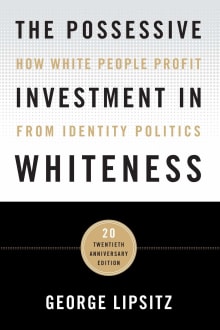 Recommended by Marc Dollinger
From Marc's list on social justice.
Another classic, Lipsitz's book turns so many white-centered social justice assumptions on their heads. In chapters that explore incidents well known in American popular culture, and a 20th-anniversary edition that brings his subject to the current day, Lipsitz offers a much-needed correction to well-meaning social justice advocates.

---