Frog and Toad
By Arnold Lobel,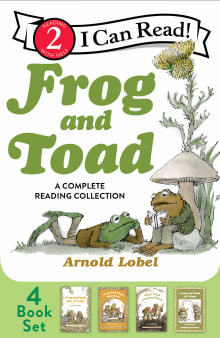 Recommended by Jeffrey Brown
From Jeffrey's list on for parents and kids to read together.
There may not be a simpler book that paints a more complex picture of friendship as Frog and Toad. The chapters would be the perfect length for bedtime reading if the two amphibians weren't so engrossing that both you and your young one will keep deciding on "just one more" until you've read them all. Frog and Toad are clever, and naïve, and sweet, and always funny.
---