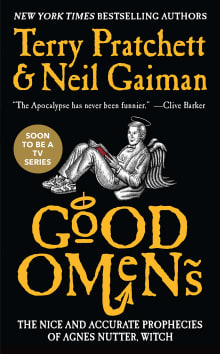 Good Omens
By Terry Pratchett, Neil Gaiman
Why this book?
Anyone who loves urban fantasy and snarky humor has got to read Terry Pratchett's Discworld novels. Sir Terry is the ultimate purveyor of snicker-worthy humor and urban fantasy romps, and he brings all of that skill to bear to this delightful collaboration with amazing author Neil Gaiman. Not only is Good Omens a hilarious romp, but it ends up being quite insightful and touching along the way. I, as a religious person, was absolutely tickled by the irreverent religious humor (anyone who really knows God knows he has a great sense of humor) and unexpected mashups of well-known tropes.…
From the list:
The best urban fantasy adventures with snarky humor
When you buy a book we may earn a small commission.