Bonnie Prince Charlie and the Jacobites
By David Forsyth (editor),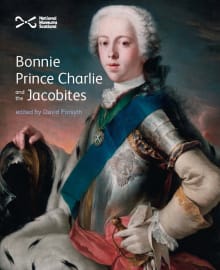 Recommended by Elizabeth Ford
From Elizabeth's list on eighteenth-century Scotland.
This is a collection of essays for a major exhibit at the National Museum of Scotland in 2017. It features essays on aspects of the endurance of the Jacobite cause, and objects associated with Jacobitism (like Bonnie Prince Charlie's silver picnic set). It also has over 200 pictures. This myth has endured through the writings of Sir Walter Scott through Outlander, and this book presents the much, much larger, and more complex story.

---