Sarah's Key
By Tatiana De Rosnay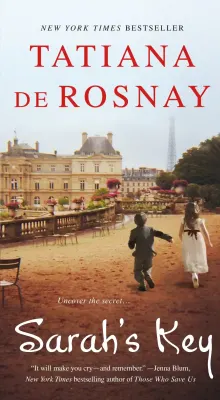 Why this book?
This is the book that made me fall in love with dual timeline novels. It is about Julia, a present-day journalist investigating the roundup of Jewish families in Paris in 1942, and Sarah, a little girl in that roundup who is sent with her family to a concentration camp – except for her little brother whom she locks in a secret cupboard. The more Julia learns about Sarah, the more the reader comes to see how their stories are intertwined. As a result, Julia's life will never be the same. 
If you want a good cry, this book is for you. You will care so deeply about Sarah and won't be able to put the book down until the final page. And then, it will continue to linger in your mind and heart for a long time afterwards.
---
When you buy a book we may earn a small commission.