Justice Delayed
By Peter Irons,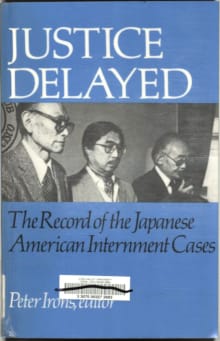 Recommended by Marc Dollinger
From Marc's list on social justice.
Peter Irons, at attorney, investigated the incarceration of US citizens of Japanese descent during World War II. He became so upset that he devoted his own legal career to securing a rare Supreme Court reversal of its infamous Korematsu decision. This book tells that story.

---