Sam Walton, Made in America
By Sam Walton, John Huey,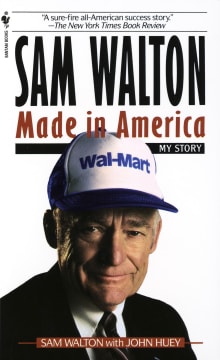 Recommended by Ryan Buckley
From Ryan's list on how to start a side hustle.
Sam Walton didn't have a side hustle, but he was certainly a hustler. He fell in love with retail outsmarted his competition. It's a fascinating read and takes the story of Walmart, one of America's most successful companies and largest employers, all the way down to a competition between five and dime shops across the street from each other in a small town in Arkansas. If you think of each store as a stand-alone business (as Sam did), then Sam Walton was perhaps the most successful parallel entrepreneur in history.

---