Looking for Alaska
By John Green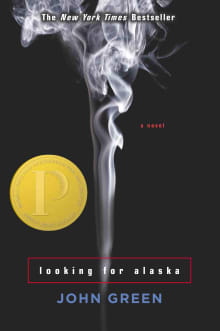 Why this book?
I kept a copy in the equipment room, reading it while on the clock. That seemed like something the lead characters would do. The basic plot is a YA teen drama about kids at an exclusive boarding school in the deep south. Protagonist Miles is a daydreamer with a fixation on death; last words. Alaska was a goddess in the form of an alcoholic teen who blamed herself for her mother's death. 
The story is a tale of teens who fought hard to reach their goal of independence, looking towards the future with virtual reality glasses. No matter how we age, we are all still daydreamers walking towards a fog. 
---
When you buy a book we may earn a small commission.