The Player
By Michael Tolkin,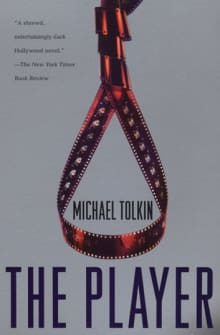 Recommended by Peter Lefcourt
From Peter's list on the glitter and insanity of Hollywood.
Screenwriter/director Michael Tolkin writes of a world that he knows very well. His protagonist, a successful and ambitious film studio executive, makes promises he has no intention of keeping. When he does this to a writer who has pitched him a story and to whom he has promised to get back with some sort of answer and doesn't, the writer threatens his life. Suspenseful, dark, and funny in its own troubling way.

---