The Surgeon of Crowthorne : A Tale of Murder, Madness and Love of Words
By Simon Winchester,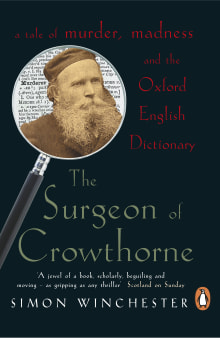 Why this book?
This is another Victorian Broadmoor book and also one that lives well beyond the walls. William Chester Minor, a wealthy and educated New Englander, was a Broadmoor patient who dedicated his hospital life to assisting with the first Oxford English Dictionary. Simon Winchester weaves together Minor's story with that of James Murray: two eccentric obsessives who bond over common labour. The book puts the idea of criminal lunacy into a wider perspective and also succeeds in making a potentially dry, academic topic into a page-turning read.
---