Alice
By Christina Henry,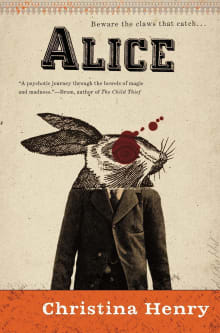 Recommended by Candace Robinson
From Candace's list on the best fantasy romance books with a taste of darkness.
I've read a lot of Alice in Wonderland books, but this Alice just got deliciously dark, yet it all served a purpose. The world could be vicious at times, but that only made me more and more intrigued about what would happen next. I also like the interesting spin on this classic along with the tight bond between The Mad Hatter and Alice. He was a lot different than we've ever seen him and so was Alice, but they were the perfect team in this mad world.
---