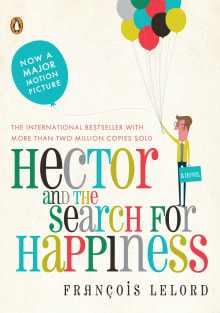 Hector and the Search for Happiness
By Francois Lelord
Why this book?
This book, tells the story of a journey the author, embarks on to search for something he feels he's missing in his life. Lelord is a psychiatrist and has an insightful perspective on the human condition. I love his simple use of language – which brings a refreshing, child-like wonder to observing the world and what makes life worth living. 

From the list:
The best books for making sense of our existence in the Universe
When you buy a book we may earn a small commission.