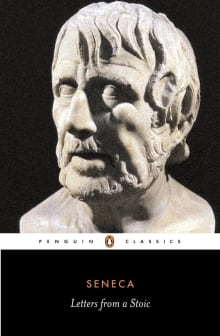 Letters from a Stoic
By Lucius Seneca, Robin Campbell
Why this book?
Seneca was one of the last of the ancient Stoics who lived during the time of Nero. Towards the end of his life, he wrote several letters to a young prefect, Lucilius. These letters were not just meant to be read by Lucilius but the generations to come as well. Seneca's letters are well written and cover a wide range of topics as they relate to the art of living. These essays are a 'how to' guide to living.
Why this translation? Although there are 124 letters in all, modern translators tend to translate just a selection. Robin Campbell is…
From the list:
The best books on Stoicism for beginners
When you buy a book we may earn a small commission.