How to Think Like a Roman Emperor: The Stoic Philosophy of Marcus Aurelius
By Donald Robertson,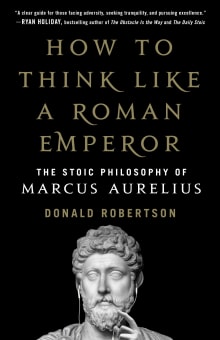 Why this book?
This is an engaging introduction to one of history's greatest figures: Marcus Aurelius. The author Donald Robertson effectively combines Stoic philosophy with elements of Cognitive Behavioral Therapy (CBT) – modern research sewed into ancient philosophy. Fantastic! In this inspiring book you learn how to live by your values and how to deal with negative emotions such as anger, fear, or desire.

---