The Go-Giver: A Little Story about a Powerful Business Idea
By Bob Burg, John David Mann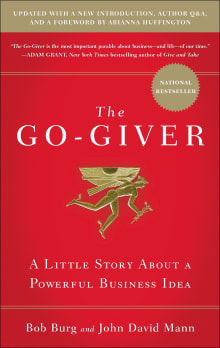 Why this book?
The Go-Giver shows how giving and putting other's needs before your own can lead to success.
Such a beautifully written book discussing a simple truth that the majority of people miss about wanting to live, learn, and laugh more abundantly. When we stop thinking about I, me, myself, and my pleasures, problem, and pain and start focusing and working on caring, contributing, and concerning ourselves with improving our community... magical things will start to happen to you.
---
When you buy a book we may earn a small commission.