Backing Hitler
By Robert Gellately,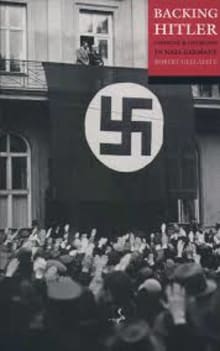 Recommended by Jay Geller
From Jay's list on Nazi German and the Holocaust.
Contrary to popular belief, the Nazis did not rely on an omnipresent secret police force to win Germans' cooperation. A skilled combination of fear, propaganda, and self-promotion alternatively cowed Germans and manufactured their consent for this regime. In the 1930s, ordinary Germans regarded the Nazis as restoring order to a chaotic society, and a flood of denunciations helped the Gestapo with its work. At the same time, the existence of the concentration camps was no secret to ordinary Germans.

---