No Pretty Pictures
By Anita Lobel,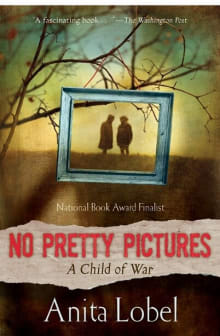 Recommended by Lois Lowry
From Lois' list on war through the eyes of children.
Five years old when the Nazis invaded her homeland of Poland, Anita Lobel spent the war years in hiding. Her memoir is intimate and suspenseful and even occasionally funny.  Here's a glimpse… through the eyes of a real child…of what survival means, and of those who helped her achieve it.

---