Anne Frank: The Diary of a Young Girl
By B.M. Mooyaart, Anne Frank,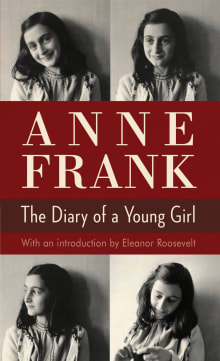 Why this book?
Though my preference tends to be for works of fiction, I love this Holocaust classic which, being a diary, draws the reader immediately into the life of 13 year old Anne. It is a highly captivating book, intimately sharing the thoughts, feelings, hopes and fears of this young girl on the verge of adulthood. It also has a fair bit of drama as she tells of the interactions between the other people in hiding with her and their constant fear of discovery.
I find that it is especially pertinent in the present time, when because of the Covid 19 restrictions we can all relate to how it feels to be separated from friends, family and the normal activities of everyday life. Anne's hopeful attitude and means of coping is an inspiring example.

---