Everything I Never Told You
By Celeste Ng,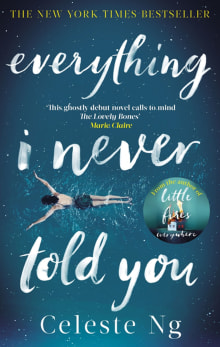 Recommended by Katie O'Rourke
From Katie's list on the best books about deeply lovable dysfunctional families.
In Everything I Never Told You, Celeste Ng follows the Lee family as they deal with the repercussions of their eldest daughter's mysterious death. It's the 1970s and the Lees are the only mixed-race family in their community. When high school junior Lydia is found dead, it's unclear how much the isolation of being the only "Oriental" played a part. What does become clear is that her family didn't know her as well as they thought. With an omniscient narrator, the author is able to know the thoughts and memories of each character so the reader understands everything they knew and everything they never told each other.
---