The Billion-Dollar Molecule
By Barry Werth,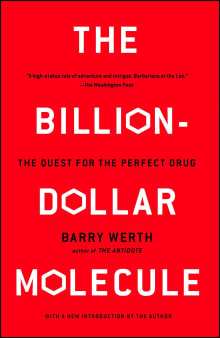 Recommended by Frank S. David
From Frank's list on prescription drug discovery and developed.
This account of the early years of Vertex Pharmaceuticals, from its inception as a scrappy start-up to its early work in HIV, is a must-read classic for anyone interested in how science turns into new drugs. Barry Werth's journalistic play-by-play is a cinematic, true-to-life picture of the strategic decisions, real-world challenges, and larger-than-life personalities that underlie modern drug development. His riveting follow-up, The Antidote, continues the saga by taking readers through Vertex's pathbreaking work to transform the care of patients with hepatitis C and cystic fibrosis.

---