Rats, Lice and History
By Hans Zinsser,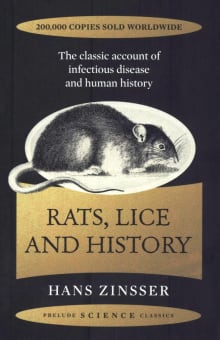 Recommended by Charles Kenny
From Charles' list on plague outbreaks.
Unlike the other four books in this list, Zinsser's is an overall history of disease (if focused on typhus) not the story of a particular outbreak. But Zinsser was actively involved in the history he retells at the end of his book as a researcher on a typhus vaccine. Published in 1935, it remains a fascinating and hugely enjoyable primer of the role of infection in history.
---