Full Disclosure
By Camryn Garrett,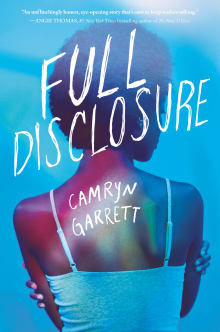 Recommended by Kalena Miller
From Kalena's list on sex-positive YA.
This contemporary YA novel is honest, open-hearted, and rings true to the teenage experience. Simone is HIV positive, a reality that makes sexual relationships complicated and her presence at a new school potentially dangerous, thanks to a series of anonymous notes in her locker threatening to out her. In this debut novel, Camryn Garrett deftly navigates complex subjects while infusing Simone's story with humor, hope, and all the excitement that accompanies first love.
---