Zone One
By Colson Whitehead,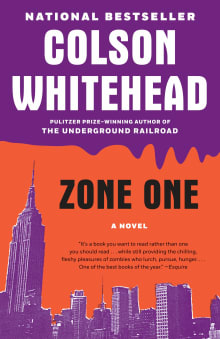 Recommended by DC Pierson
From DC's list on weirdly hopeful dystopias.
In Zone One, the frantic oh-*expletive* bloodbath phase of a zombie apocalypse has clicked over into something like a new normal. In lower Manhattan, our hero "Mark Spitz" mops up straggler zombies seemingly stuck in mindless loops from their past lives and reflects on the transformed yet familiar landscape. Zone One made me realize how specific streets are encoded in my own memories, and made me want to be more present in my own life, to move through the world less like a zombie.
---