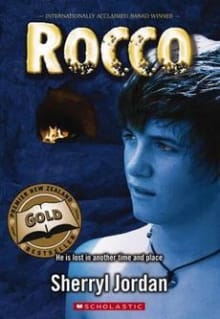 Recommended by Fleur Beale
From Fleur's list on young people trapped by draconian rules.
I loved this book when it came out in 1990 and I still love it. Rocco has disturbing dreams of being in a primitive, cave-dwelling society then shockingly the dreams become reality. He must learn to live with the people who struggle to survive in a harsh landscape. He learns to hunt with primitive weapons just as he must learn how to live with the people he's found himself amongst. But why has he ended up here? There's something amiss with this life and the wise woman seems to hold the key but she won't tell him. When he finds himself back home recovering from bubonic plague he has to find the answer.
Rocco is a book I wished I'd written! The story is fascinating with its well-researched depiction of surviving in a harsh environment without modern technology or tools. Also, the plot is clever – how is it that…
---