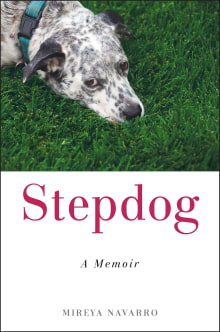 Stepdog: A Memoir
By Mireya Navarro
Why this book?
Eddie, the four-legged title character, seems determined to destroy his owner's relationship with a new love. But every dog, even the naughtiest, worst-behaved has the magical canine ability to mend broken hearts. This memoir is a kind of romantic comedy between an unwanted "intruder" and Eddie the Protector, who learns to trust and make nice.

From the list:
The best books about inspiring dogs
When you buy a book we may earn a small commission.