How to Right a Dog Gone Wrong
By Pamela S. Dennison,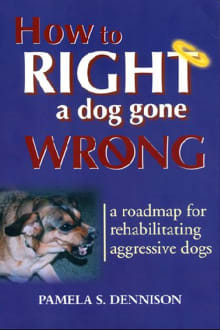 Recommended by Alana Stevenson
From Alana's list on dog behavior and advocacy.
How to Right a Dog Gone Wrong offers an easy-to-follow, step-by-step approach to rehabbing a dog who is dog reactive both on and off-leash. It's a good book and means of support for dog owners who have problems with their reactive dogs. This book provides solid techniques and is filled with honesty and empathy.

---