Animal Assisted Interventions
By Sara Karlberg, Helena Eriksson,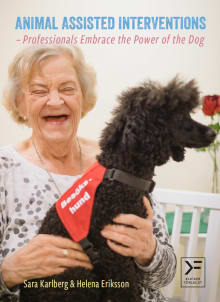 Recommended by Elsa Blomster
From Elsa's list on fun and effective dog training.
This book moved me to tears after just reading a couple of pages. The authors describe lots of cases where dogs (and their handlers) have helped people in their lives – calming students, giving elderly people hope, and making them want to do things again. If you want to work together with your dog and help other people in f ex schools, old age care centers, etc. this is a great book. It takes you through the basics of what the dog needs to know, how to teach it, and lots of things to think about when you choose a dog trainer to help you educate your dog.
---