Canine Communication
By Sally Gutteridge, Dayle Smith (illustrator),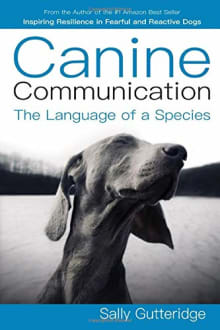 Recommended by Jay Gurden
From Jay's list on to help you understand your dog.
I am incredibly fortunate to count Sally as a mentor and friend. Her understanding of dogs and their needs is wonderful and this book is one of the easiest to read references on interpreting canine body language that I have ever seen. Our dogs cannot speak to us so it is up to us to learn how to understand the communication they do offer and, importantly, to respect and heed it. This process of reading their communication signals and really listening to the dog goes a long way towards understanding their needs and creating the best possible lives together.
---