Inventing Human Rights
By Lynn Hunt,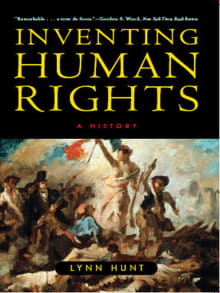 Recommended by Duncan Jepson
From Duncan's list on about protest.
Many human rights activists have to be focused intensely on the events of today and the consequences for tomorrow, this often allows little time for broader reading. Lynn Hunt offers a detailed and very readable analysis and argument of the history and development of contemporary human rights. I found all of her book illuminating and the connections she described eye-opening.
---