"Anyone Here Been Raped and Speaks English?"
By Edward Behr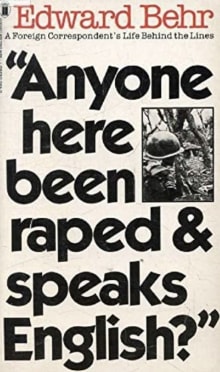 Why this book?
Being a foreign correspondent in the so-called "developing world" is complicated in a myriad of ways, and journalists often become so deep into the story that their needs become strangely surgical, legal, and surreal.
Need some specific quotes to describe what is happening amid a bloodbath? Want to profile victims of torture and slaughter? Behr's book brings you into his experience as a foreign correspondent for Newsweek in Africa and other media work in a way few other reporters would like to admit -- except to each other.
---
When you buy a book we may earn a small commission.