Please Kill Me: The Uncensored Oral History of Punk
By Legs McNeil, Gillian McCain,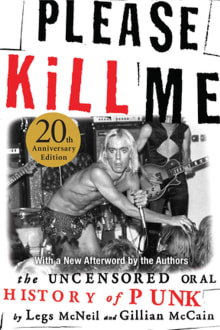 Why this book?
This oral history gets in at the ground floor of 1960s proto-punk and chronicles how it led to the infamous punk bands of the 1970s. Written and recorded by Punk Magazine founder Legs McNeil, this book gives you a front-row seat to the exploits of New York Dolls, David Bowie, and Sex Pistols. It is incredibly genuine in the way it captures the flippant and belligerent attitudes of the era. It's witty and it's gritty, which are the two requirements of excellent journalism.
---