Fear and Loathing in Las Vegas
By Hunter S. Thompson,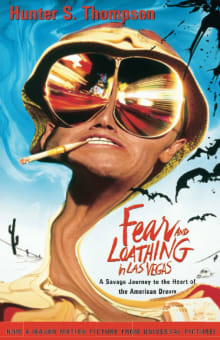 Why this book?
I read Fear and Loathing in Las Vegas in college and it blew my mind. I'd never read anything like this outrageous tale of a journalist in search of the American Dream. The plot: Sports Illustrated and Rolling Stone send Thompson to Las Vegas to cover, respectively, a motorcycle race and a district attorneys convention. Thompson, high on hallucinogenic drugs and ether, and with his attorney in tow, takes the notion of "new journalism" into a hilarious new dimension. Thompson was the kind of journalist I wanted to be: a truth-teller who made his own rules. I've since read the book about 25 times and it's made me laugh every time.
---