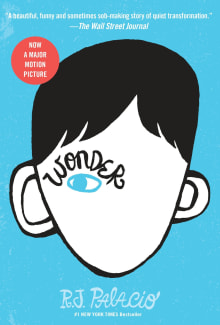 Recommended by M.T. Khan
From M.T.'s list on perfect for all ages - children, teens, and adults.
This book took me from fits of hilarity to wells of sadness to fist-clenched anger. It's not easy being a kid, and in 10-year-old-Auggie's case, it's much harder than most. Auggie is clever and witty, but born with a severe facial deformity that propels most to keep their distance. Taking extraordinary to new levels, this book feels like an embrace, like a warm bowl of soup, like a letter of affirmation that life is real and we are real and maybe that means we should be a little more kind to the people around us. Read this story if you want to heal any cuts in your heart. 
---