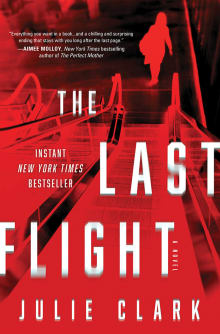 The Last Flight
By Julie Clark
Why this book?
Motherhood is not a universal woman's experience: some women don't want to be mothers and some women are unable to be mothers. But being disrespected, overlooked, and exploited is a universal woman's experience. I found this to be a gripping book about women trying to break free from those experiences, in tightly intertwined tales.

From the list:
The best books by women about women, beyond romance, motherhood, or emulating men
When you buy a book we may earn a small commission.