Wieland
By Charles Brockden Brown,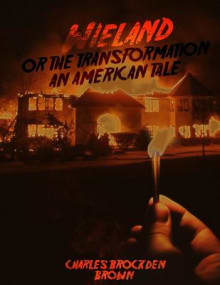 Recommended by Hannah Murray
From Hannah's list on early US novels you've not heard of.
Charles Brockden Brown is the Founding Father of American gothic writing and Wieland is his weirdest but most readable novel. Written just after the Adams administration had banned speech criticizing the government, Wieland explores the dangers of uncontrolled speech and the threat of shadowy interlopers. The novel is narrated by Clara Wieland, whose family are plagued by increasingly threatening disembodied voices after the arrival of mysterious itinerant Frank Carwin. This domestic thriller not only showcases the development of the unreliable narrator but also questions the stability of the family and the nation in the early US.
---