Ross Poldark
By Winston Graham,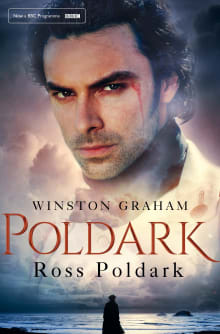 Recommended by Nicola Pryce
From Nicola's list on historical books set in Cornwall.
Probably my first serious crush (along with Mr. Darcy, of course). I fell in love with Ross Poldark and his wife Demelza and spent all my pocket money buying the series. It's the 1780's and times are hard in Cornwall: ruined harvests have brought corn riots and the wealthy landowners bemoan the lowering price of tin and copper. Ross Poldark returns to Cornwall to find his beloved Elizabeth engaged to his cousin. Winston Graham is a very exact historian. I love this historical period. It's a great series and a must-read if you love eighteenth-century Cornwall. 
---