The Five: The Untold Lives of the Women Killed by Jack the Ripper
By Hallie Rubenhold,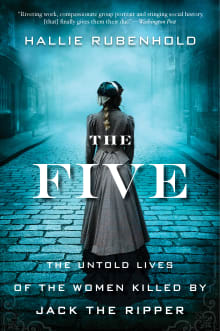 Why this book?
The five women who were Jack the Ripper's canonical victims have always been just that, his victims. Rubenhold gives them back their identities, in their own right, as mothers, daughters, sisters, and wives and challenges the 'traditional' view. For three of them, there is no evidence that they were prostitutes, but all five were women battling personal demons who were down on their luck. They were Mary Ann Nichols, Annie Chapman, Elizabeth Stride, Catherine Eddowes, and Mary Jane Kelly. The Five is not the story of their deaths, but their lives.

---