The Queen's Man
By Sharon Kay Penman,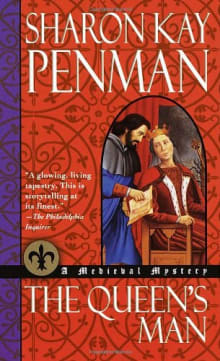 Recommended by Felicity Pulman
From Felicity's list on medieval murders and mysteries.
Bastard-born Justin de Quincy becomes 'the Queen's Man' after carrying an important letter from a dying man to Eleanor of Aquitaine. He is charged by Eleanor to keep her son John out of mischief and thwart his efforts to become king while she sets about raising the ransom money to bail Richard the Lionheart out of his prison in Austria. As a roving trouble-shooter, Justin is supported by the under-sheriff of Hampshire and a sergeant, Jonas, but things become complicated after he falls for the Lady Claudine, who is close to John, while the Queen's double agent, Durant, also poses a threat. I enjoyed reading about all the intrigues of the court as Justin solves crimes and murders. 
---