The Revolt of Owain Glyn Dwr
By R.R. Davies,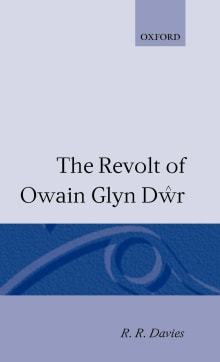 Recommended by David Green
From David's list on the late medieval crisis: war and plague in Britain and France.
Rees Davies was one of the first historians to seek to explore the histories of Britain and Ireland as both unique and intertwined narratives. Although this book focuses on the Welsh revolt of the early 15th century it shows the author's formidable understanding of the relationship between England and Wales in the century after the Edwardian conquest. An object lesson in academic history written with the general reader in mind.
---