Gregor the Overlander
By Suzanne Collins,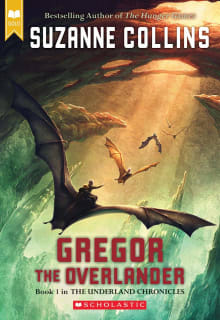 Recommended by Jessica Haight and Stephanie Robinson
From Jessica's list on the best middle grade books to fall into.
I know better than to judge a book by its cover. Still, I didn't want to read Gregor the Overlander when I first saw the cover. It was recommended for 5th graders and I read it so I would be able to talk to my students about it. I am so glad I did because I loved the story, characters, and world building. When Gregor and his sister, Boots, fell through the grate in the laundry room I was right there with them. The world they discovered was so well described that I felt like I was in the Underland meeting the cast of characters that awaited them. The prophecy that involves Gregor made me nervous and excited, as I hoped he would be able to do what he needed to do. This is an adventure that will become a favorite of fantasy lovers!
---