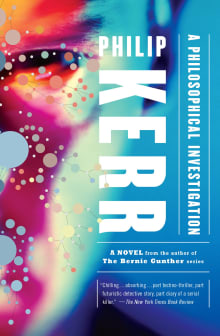 A Philosophical Investigation
By Philip Kerr
Why this book?
THEME: Technically, this is not really a work of science fiction per se, even though it takes place in London 2013, twenty-one years before the book's publication. So it explores aspects of the future through a journey into the head of a serial killer and to the heart of murder itself. In the book, London at that time was a city where serial murder has reached epidemic proportions. To combat this raft of murders, the government has created a test to screen people for a predisposition to commit violent crimes. Tested at random, a man is shocked to hear that…
From the list:
The best psychological thrillers that will make you think
When you buy a book we may earn a small commission.