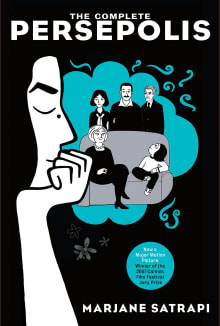 The Complete Persepolis
By Marjane Satrapi
Why this book?
Marjane Satrapi's powerful graphic novel memoir is one of my all-time favorite books in any genre. The stories that comprise her young life during Iran's cultural revolution, her eventual solitary exile in Europe, and her post-war return, are riveting, heartbreaking, hilarious, and unforgettable. Illustrated in stunning black and white drawings, Persepolis blends Satrapi's inner and outer experience of events and characters with such sublime artistry that her story will (if I can predict it) become instantly lodged in your heart. 
From the list:
The best coming-of-age stories by diverse women
When you buy a book we may earn a small commission.